How we check toddlers' eyes
Toddler eye checkups are important to track ocular development. Your child's body is growing at a rapid rate, from their toes to their eyes. We want to ensure those eyes are growing properly and correct potential issues early on. Here is an overview of how we check toddlers' eyes at Oklahoma City Vision.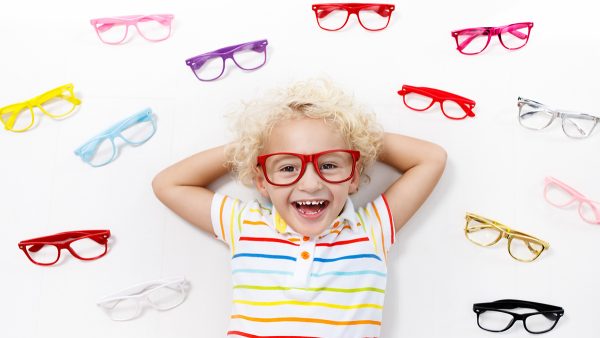 Basic steps in a toddler eye checkup
Toddler eye exams are designed to track the movement, perception, and overall health of your child's eyes. The eye doctor will use age-appropriate activities to check for vision problems, eye tracking, ocular health, colorblindness, lazy eyes, depth perception, focus, crossed eyes, and more.
If your child cannot identify letters on a chart, alternative charts containing LEA symbols are available. These are recognizable features like shapes and fruits your child has likely been exposed to.
In addition to testing your child's vision, the pediatric ophthalmologist will examine the eye with a unique tool to check for infantile cataracts, tumors, glaucoma, or irregular growth patterns. If any concerns arise, your doctor can recommend the appropriate treatment or refer you to a specialist for further evaluation.
How old should my child be for their first eye appointment?
Your child's first eye appointment can be as early as six months. This appointment is mainly designed to make your child feel safe in the eye doctor's office for future exams. The doctor may check pupil responses and how well your child tracks an object, but the more extensive exams will happen during the toddler years.
What to do if your toddler needs corrective lenses
If your child has vision problems, the doctor may prescribe special corrective lenses made for children. These are different from glasses for adults because they typically have straps around the head. The straps keep the glasses in place, similar to pool goggles, to reduce the risk of an energetic toddler knocking their glasses off or breaking them.
Contact Oklahoma City Vision to schedule a toddler eye exam or to learn more about our pediatric eye care services.