We started smaller than you might think.
When Dr. Forester started this practice in 1995, we were called the Contact Lens Clinic. It was situated in a tiny office with only two parking spaces.
On April 1, 1996, Dr. Forester changed the name to Forester Vision Source and Contact Lens Clinic. His vision was to transform the contact lens clinic into a full scope eye health and vision clinic. He expanded the product and service offerings and began to build up clientele, and as the technology advanced, so did the demand.
The practice continued to grow over the years and new doctors were added to help with the growing volume of patients. Dr. Pitt joined the clinic in 2005. In 2008, we became known as Forester & Pitt Vision Source.
As demand continued to grow, the need for another doctor became apparent. In 2012, our name changed to Oklahoma City Vision Source. Dr. Forester and Dr. Pitt purchased Omni Eye Care, owned by Dr. Joseph Phillips, in 2013.
As of January 1st, 2020, we became Oklahoma City Vision.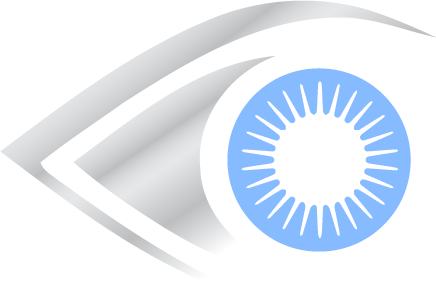 Dr. Pitt is an OKC native. He graduated high school from Putnam City North in 1996.  He received his Bachelor of Science in Biology from Northeastern State University in 2001, where he was also a four year letterman and starting quarterback.  He was then accepted in the four year doctorate program at NSU College of Optometry. Prior to graduation in 2005, he worked as an optometric technician for Dr. Forester during his summer and Christmas breaks.  He joined the clinic as a physician in May 2005. He practices full scope eye care and manages many ocular diseases.
When it comes to his off hours, Dr. Pitt stays active.  He loves being outdoors and playing golf. He and his wife, Lindsey, were married in 2003 and have a son named Flint.  He currently resides in Edmond.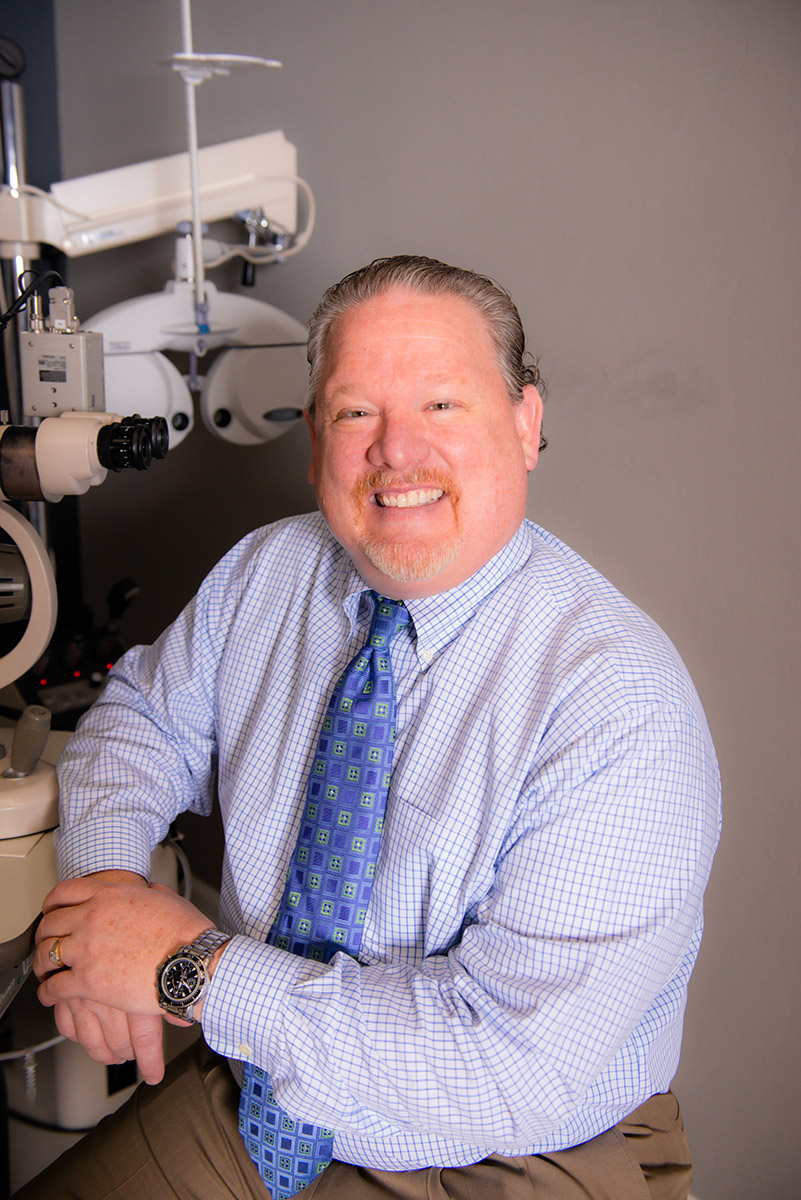 Dr. Forester was born and raised in small town Oklahoma.  He graduated from Northeastern State University College of Optometry in 1993.  After two years of private practice in another town, he joined the Contact Lens Clinic in 1995 and purchased it in 1996.  He purchased the building we currently occupy in 1997 and the clinic has blossomed into one of the largest eye care facilities in the state.  His specialties include diagnosis and treatment of ocular disease, difficult contact lens fittings and surgical co-management of cataract and laser vision correction. 
In his free time he enjoys playing golf, tennis and pickleball. He is a season ticket holder for Oklahoma Sooner football and the OKC Thunder.  He and his wife, Susan, enjoy traveling all over the world and caring for their dogs and cats.  He currently resides in Edmond.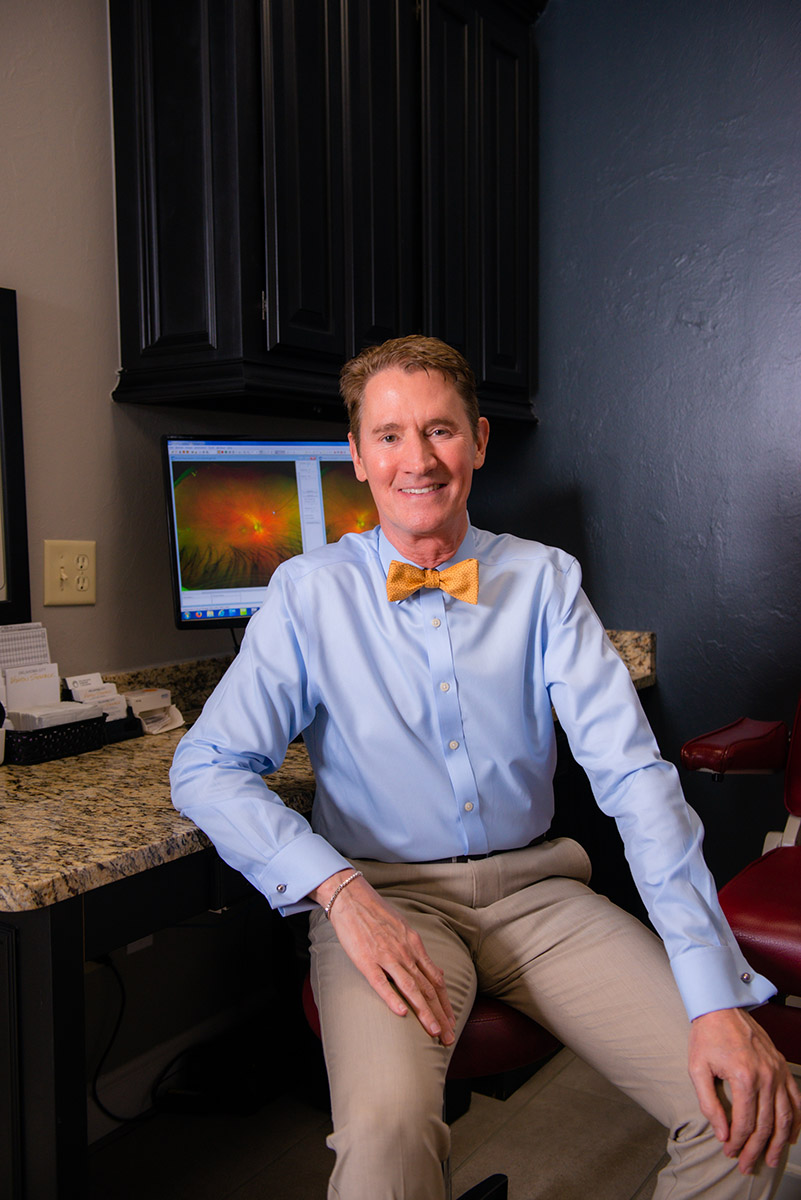 Joseph H. Philips, O.D., F.A.A.O.
Dr. Phillips joined in practice with Dr. Forester and Dr. Pitt in 2013.  He is a 1975 graduate of Putnam City High School and a 1979 graduate from Oklahoma Baptist University with his degree in biology.  He continued on to optometry school at Northeastern State University College of Optometry (NSUCO) becoming a member of the charter class.  Dr. Phillips graduated in 1983 and later became the first graduate from NSUCO to be admitted as a Fellow into the American Academy of Optometry.  Dr. Phillips has special interest in contact lenses and lectures around the country fitting specialty contact lenses. 
Dr. Phillips has lived in northwest Oklahoma City since 1972, is an avid supporter of the arts, and attends All Souls Episcopal Church where he is a member of the choir.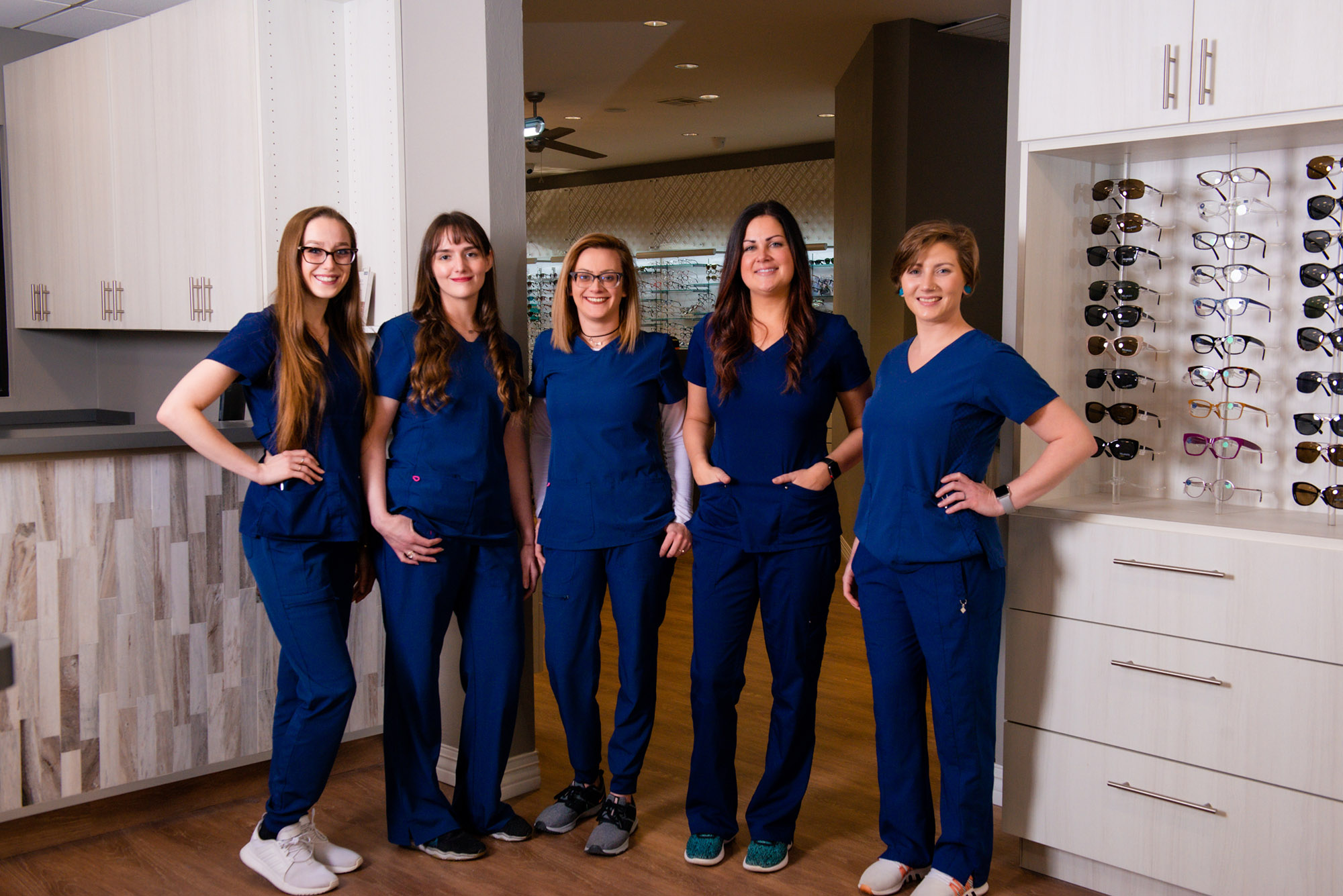 Our technicians are expertly trained to gather the appropriate information to get you ready to see the doctor.
(Pictured from left to right: Alexis, Shelby, Samantha, Danielle, Jennifer)
Our contact lens technicians have over 60 years of combined experience. They are well versed in all types of contact lenses including hard, soft, and hybrid lenses.
(Pictured from left to right: Tresa, Christi, Terrie)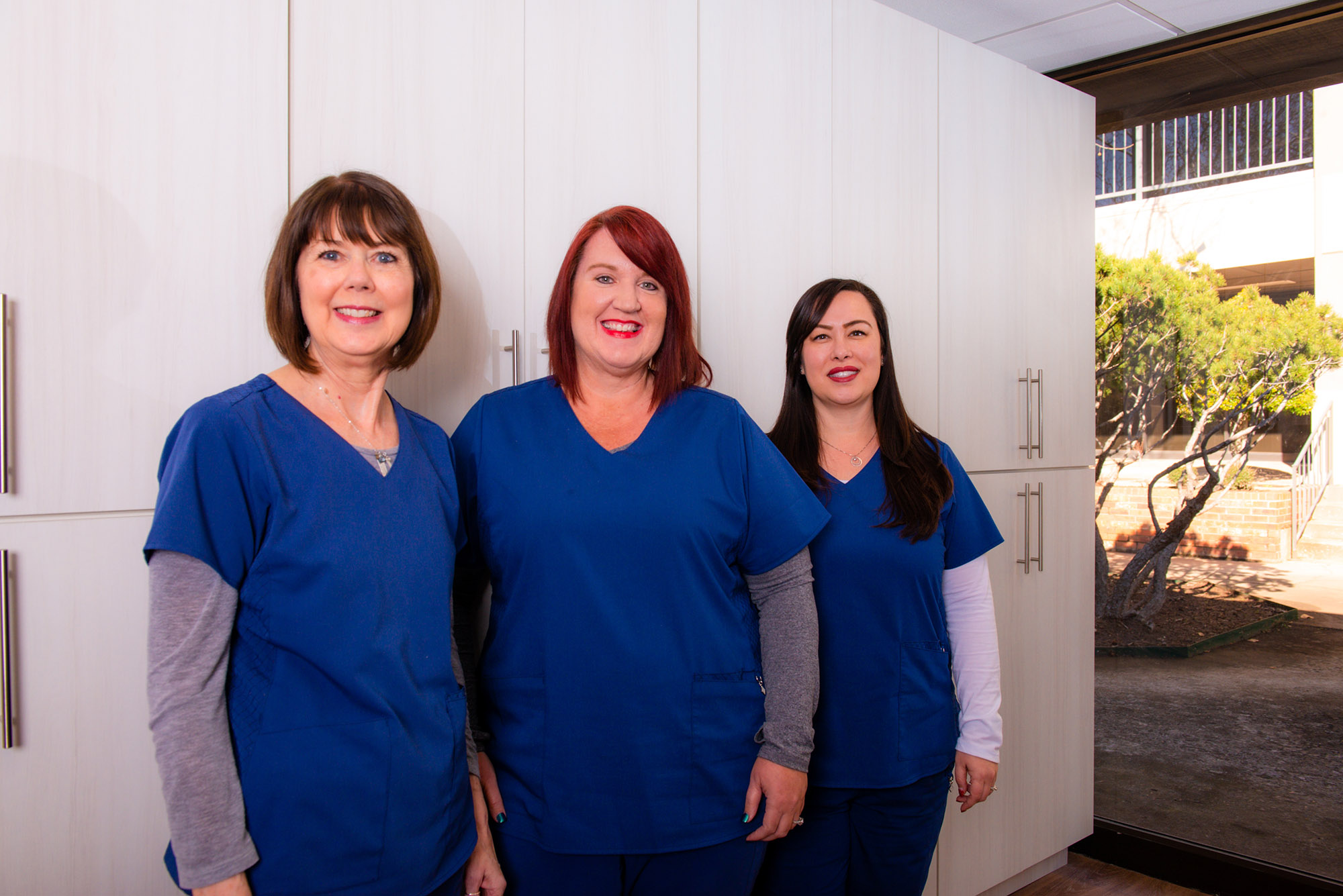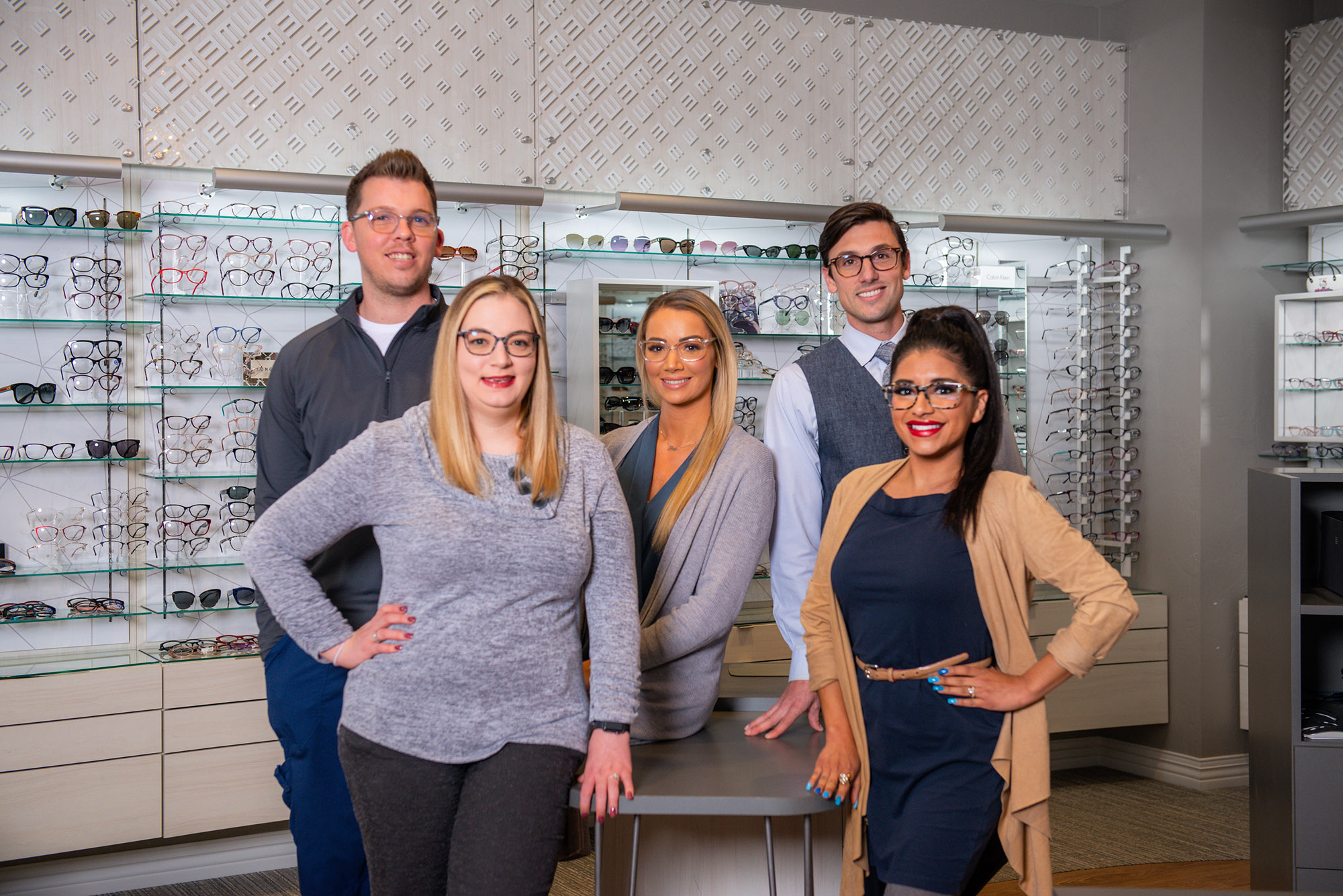 Our opticians are highly trained in the fitting, production, and dispensing of glasses.  They can also adjust frames and make minor repairs.
(Pictured from left to right: Jordan, Sasha, Zoie, Brandon, Lily)
You may not meet them at your appointment, but they are an integral part of making sure you have an excellent experience.
(Pictured from left to right: Jessica, Lynn, Susy, Christina, Ariel, Joni, Nancy)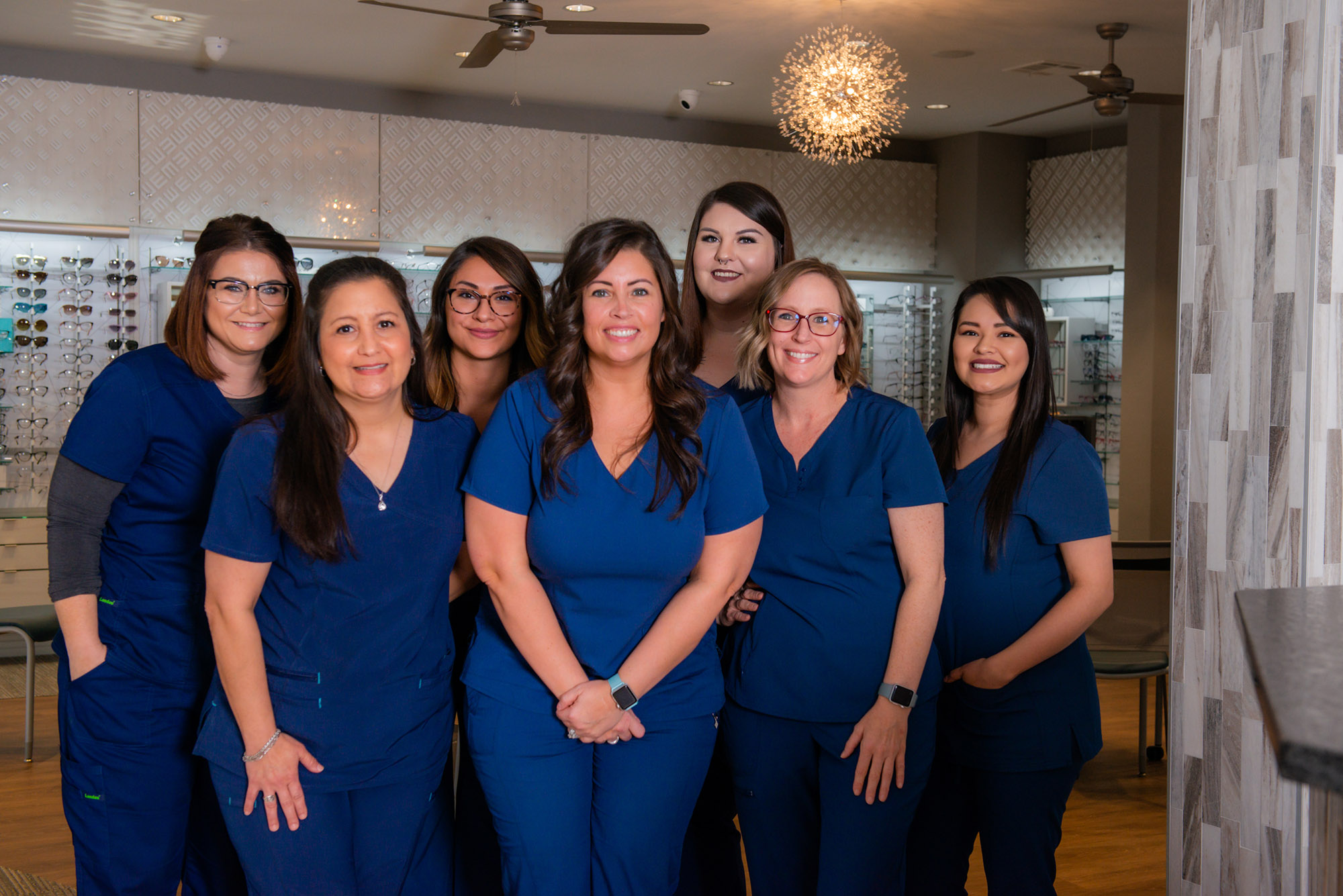 3011 NW 63rd St.
Oklahoma City, OK 73116
Mon, Tues, Thurs: 8am – 6pm
Wed: 8:30am – 6pm
Fri: 7am -11am
*Closed for lunch from 1:00 – 2:00 Mon-Thurs